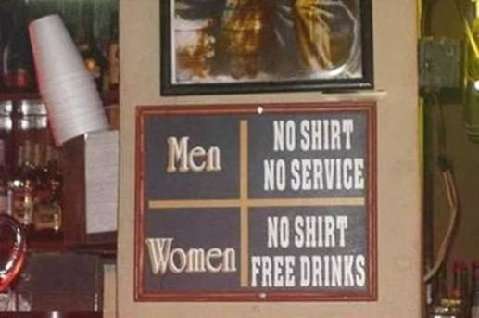 I ask you, will the discrimination between the sexes ever end?
If any of us men were to go to a bar without a shirt on, we would be turned away and the staff would refuse to serve us.
But should a woman walk in without a shirt or top on, she is welcomed with open arms (and more).
I guess it's our own fault really though, since most of us men would be more than happy to mingle with a woman who has plenty of her best assets on display.
Comments appreciated, the funnier the better, but no flame wars please.