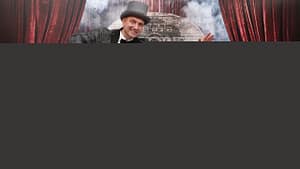 It was the first day of the school year and the teacher asked her class, "What's your father's occupation?"
Having asked a few of the other pupils, it was now Little Johnny's turn to answer.
"My father's a magician, Miss", Little Johnny said.
"How interesting", the teacher replied, "What's his favorite trick?"
"He saws people in half, Miss", Little Johnny answered.
"Gosh!", she replied. "Now, next question. Any brothers or sisters?"
"One half brother and two half sisters".
---
Image used under a Collective Commons License from https://www.pikrepo.com/fftvm/magician-performing-with-woman-floating