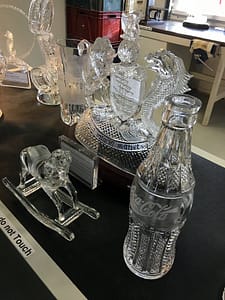 The foreman at the Waterford Crystal factory in Southern Ireland inspected the shipment of crystal vases that was about to leave the factory.
He went up to Murphy, who was the new packer.
He put his arm around Murphy's shoulder and said, "Well, I see you did what I asked, you stamped the top of each box This Side Up, Handle With Care".
"Yes sir", Murphy replied, "and just to make sure, I stamped it on the bottom too".
---
Image used under a Collective Commons License from https://www.flickr.com/photos/smemon/22628679922