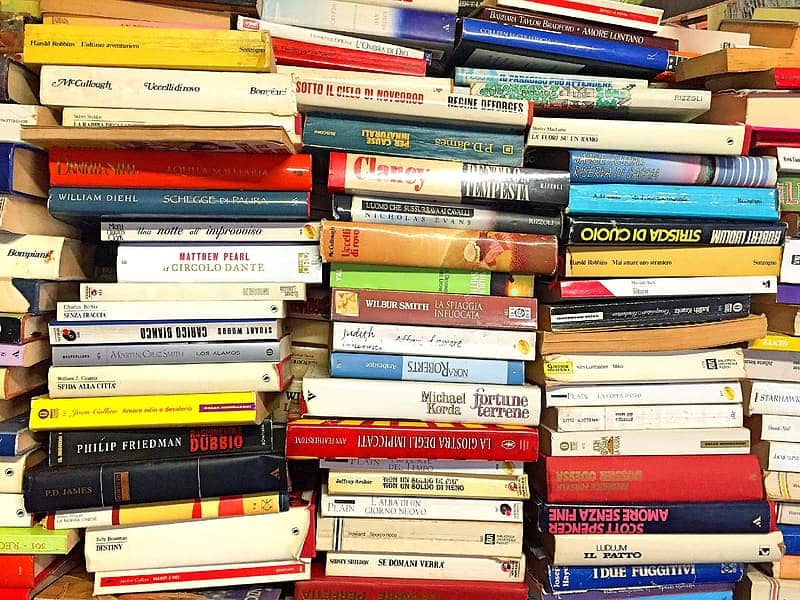 The world's thinnest books. This is an unusual topic maybe, but if you think about it, the scope for books in this topic has to be enormous.
When it comes to talent (or lack of talent), whether it's politics, religion, types of jobs or people's traits, there has to be loads of book titles you could come up with where you could expect a book written by someone to be really thin and lacking in content.
These are a few thinnest book titles that were thought up a few years ago, most of which are still relevant today:
MY LIFE'S MEMORIES by Ronald Reagan
BEAUTY SECRETS by Janet Reno
HOME BUILT AIRPLANES by John Denver
HOW TO GET TO THE SUPER BOWL -y Dan Marino
THINGS I LOVE ABOUT BILL by Hillary Clinton
WOMEN I HAVEN'T SEXUALLY HARASSED by Bill Clinton
THINGS I CAN'T AFFORD by Bill Gates
THINGS I WOULD NOT DO FOR MONEY by Dennis Rodman
THE WILD YEARS by Al Gore
AMELIA EARHART'S GUIDE TO THE PACIFIC OCEAN
AMERICA'S MOST POPULAR LAWYERS
DETROIT A TRAVEL GUIDE
DR. KEVORKIAN'S COLLECTION OF MOTIVATIONAL SPEECHES
EVERYTHING MEN KNOW ABOUT WOMEN
EVERYTHING WOMEN KNOW ABOUT MEN
ALL THE MEN I'VE LOVED BEFORE by Ellen DeGeneres
MIKE TYSON'S GUIDE TO DATING ETIQUETTE
SPOTTED OWL RECIPES by the EPA
THE AMISH PHONE DIRECTORY
THE WORLD'S MOST TALENTED RAP MUSICIANS
MY PLAN TO FIND THE REAL KILLERS by O. J. Simpson
MASTERING BUSINESS ETHICS by Donald Trump
I'm sure you can think of at least one more of the world's thinnest books to add to the list. If so, please leave us a comment and if we think it's worthy we will add it to the list.
---
Image used under a Collective Commons License from https://www.pikrepo.com/flvgk/assorted-books