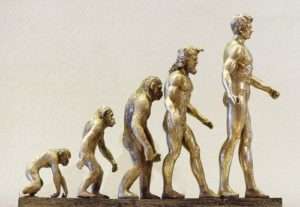 This is the history of mankind in a nutshell.
The sad thing is, what it all boils down to, is that since the dawn of time, man has made great discoveries and come up with some amazing inventions. Then, woman has come along and pretty much negated everything.
If you don't believe me, just read on and you will see just how messed up our lives are today, thanks to woman.
Man discovered weapons, invented hunting.
Woman discovered hunting, invented furs.
Man discovered colors, invented painting.
Woman discovered painting, invented make-up.
Man discovered speech, invented conversation.
Woman discovered conversation, invented gossip.
Man discovered agriculture, invented food.
Woman discovered food, invented diet.
Man discovered friendship, invented love.
Woman discovered love, invented marriage.
Man discovered woman, invented sex.
Woman discovered sex, invented headache.
Man discovered trade, invented money.
Woman discovered money, and it was a complete mess after that.
Now do you see what I mean? We could have had it so good, if it wasn't for women!!!
Just kidding of course. I am sure there are some opposite jokes around somewhere. I will be sure to post them if I come across any. If you know of any, feel free to leave us a comment and we will publish them.
---
Image used under a Collective Commons License from https://www.needpix.com/photo/1831971/evolution-development-forward-monkey-human-changes-change