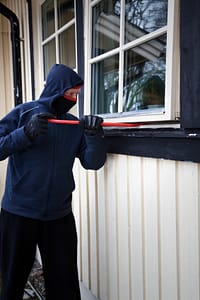 A man went to the police station and asked to speak with the burglar who had been arrested for breaking into his house the night before.
The burglar had managed to prowl around most of the house, and had opened a number of cupboards and drawers before the police arrived on the scene and arrested him.
"You will get your chance to speak to the man in court," the desk sergeant told him.
"No, no,no, you don't understand" said the man. "I just want to know how he got into the house without waking my wife. I have been trying to do that for years!"
---
Image used under a Collective Commons License from: https://www.flickr.com/photos/eastlaketimes/5874732400