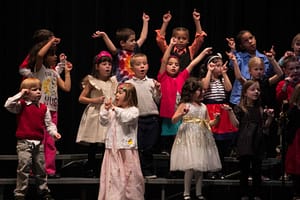 The primary school teacher was busy getting her class ready for the annual school concert.
It had already been arranged that at the concert, some children were going to sing songs, others were going to recite poetry, while some were going to play musical instruments.
Little Tommy had just moved to town from the country and the teacher asked him if he would like to join in the concert and that maybe he could do some farmyard impressions.
Tommy thought this was a great idea and the teacher was really pleased with herself, having come up with this great idea to get Tommy involved.
On the night of the concert, Tommy nervously walked onto the stage.
"Farmyard noises", he announced.
Then, cupping his hands to his mouth, he yelled at the top of his voice:
"Get off that f**kin' tractor! Shut the f**kin' gate! Get that f**kin' calf outa the yard!"
---
Image used under a Collective Commons License from https://www.flickr.com/photos/stevendepolo/15908793260