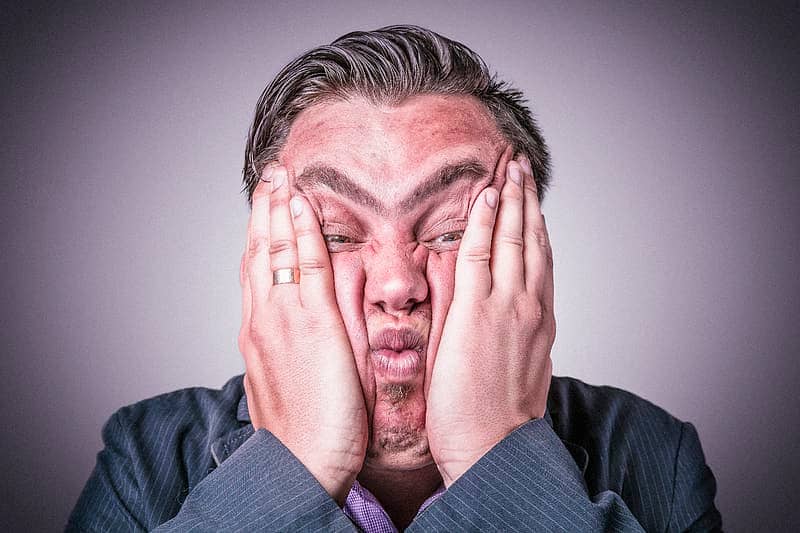 An accountant dragged himself home from work and he barely made it to his armchair before he collapsed into it, exhausted.
His sympathetic wife was right there with a long cold drink and a comforting word.
"Oh my, you look really tired honey", she said. "You must have had a hard day today. What happened to make you so exhausted?"
"It was terrible", her husband said. "The computer broke down and all of us had to do our own thinking".
I have met some good computer users in my time, but I have probably met even more bad ones. If they didn't have a computer I don't have a clue how they would cope. I don't think that "thinking outside of the box" is in a lot of peoples resumes.
---
Image used under a Collective Commons License from https://www.pikrepo.com/fpnuw/photo-of-man-in-gray-suit-holding-face