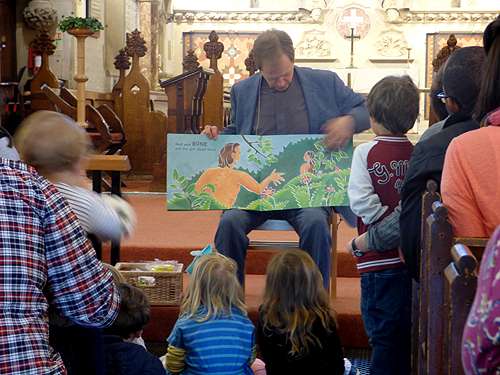 One day, a little boy came home from Sunday School with his parents. He seemed really sad and depressed, so his mother asked him if something happened in Sunday school class that he would like to talk about.
He nodded, so his mother sat him down and asked him what happened to make him all sad.
"Well", young Tommy said, "we were singing songs and the teacher made us sing about a poor bear named Gladly that needed glasses and I can't stop thinking about him. The teacher said he was cross-eyed and I feel bad for him".
Tommy's mother couldn't understand why the teacher would teach such a song in Sunday school, so she decided to call her to find out.
To the woman's amazement, the teacher said she only taught the children hymns that morning.
Then the teacher began laughing out loud and said to the mother, "I know what Tommy is talking about! We learned the hymn, Gladly The Cross I'd Bear".
They both had a good laugh about that! Don't you love the way that kids misinterpret what they hear.
---
Image used under a Collective Commons License from https://www.stjames-hamptonhill.org.uk/church-life/clergy/our-vicar/