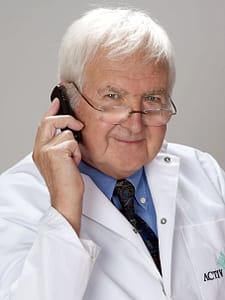 A father who was worried about his teenage son, telephoned his family doctor and said that he was afraid that his son had come down with an STD, a sexually transmitted disease.
He told the doctor, "he says he hasn't had sex with anyone but the maid, so it has to be her".
"Don't worry too much", advised the doctor. "These things do happen".
"I know, doctor", said the father, "but I have to admit that I have been sleeping with the maid as well and I seem to have the same symptoms".
"That's unfortunate", the doctor replied.
"Not only that", the father said, "I think I've passed the disease to my wife".
"Oh God," said the doctor, "that's very unfortunate!. It means that now we all have it!"
---
Image used under a Collective Commons License from https://www.piqsels.com/en/public-domain-photo-fhepb