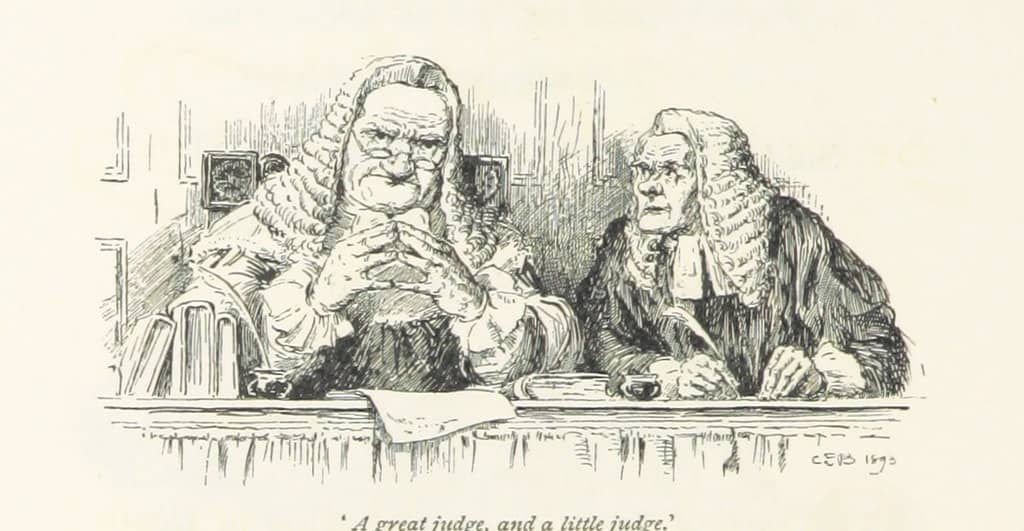 "It was just a simple misunderstanding, your Honor", testified the man after being charged with indecent exposure.
"Explain that statement!" demanded the Judge.
"Well, you see, this girl and I were drinking in a bar and she asked me what I wanted most in a woman — so I showed her".
---
Image used under a Collective Commons License from: https://picryl.com/media/wig-from-humorous-poems-with-a-preface-by-a-ainger-and-illustrations-by-c-e-d471b0