Sick Pumpkins!
This is definitely a unique category and something rather different to the traditional style of carving pumpkins.
I think that these designs are very clever though, don't you?
JACKED O'LANTERN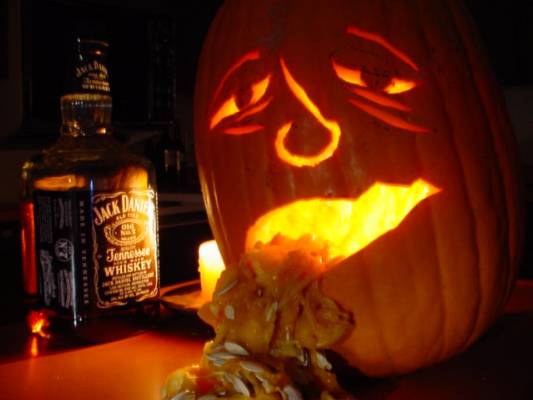 ---
I TOLD YOU NOT TO EAT IT
---
WHEN PUMPKINS DRINK TOO MUCH
This picture comes to you with authorisation from
EXTREMEPUMPKINS.COM
Pumpkin Carving At It's Wildest
---
Don't miss the other pictures and jokes in our Halloween Category.