Most pumpkins are carved into more traditional faces and other designs, but just for a change, how about some Pumpkin Horror.
One of the things that I love to do at Halloween is carve pumpkins. I'm not very good at it, but the person who created these awesome designs really knows how to make pumpkins look like something out of a horror movie.
CARRIE PUMPKIN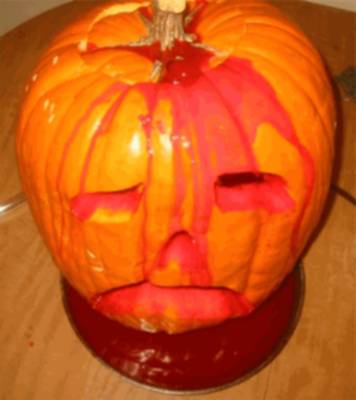 ---
GUNSHOT WOUND PUMPKIN
---
Don't miss the other pictures and jokes in our Halloween Category.