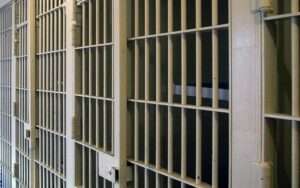 Prison inmates at a correctional facility in Ohio were allowed to shine shoes in order to earn some extra money.
One day, a man was having his shoes shined when the prisoner began to complain.
"Here I am with a degree and I have to resort to shining shoes", the prisoner grumbled.
"What kind of degree do you have?" The man asked.
Without looking up the prisoner replied, "First degree".
---
Image used under a Collective Commons License from: https://navajotimes.com/reznews/jails-face-shutdown-tribe-comes-rescue/