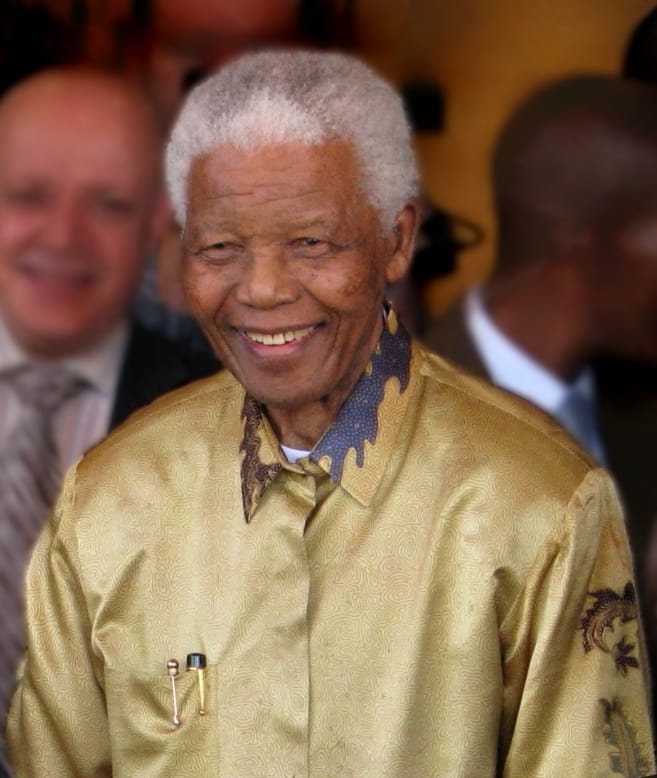 One evening, Nelson Mandela was sitting at home watching television and drinking a beer, when he heard a knock at the door.
Oh yes, before we go any further, it's best to try and read the dialogue in an accent. It doesn't matter if you read it in your head or out loud, but it's so much funnier reading this with an accent. Of course if you read it out loud and there are people listening, they are also going to think you are a little crazy, but just ignore them… Ok on with the story…
When he opened the door, he was confronted by a little Chinese man who was clutching a clipboard and yelling, "You Sign! You sign!"
Behind him was an enormous truck full of car exhausts.
Nelson was standing there in complete amazement, when the Chinese man started to yell louder. "You Sign! You sign!"
Nelson said to him, "Look, you've obviously got the wrong man" and shut the door in his face.
The next day, he was again watching television and sipping on a cold beer, when he hear a knock at the door.
When he opened it, the little Chinese man was back with a huge truck full of brake pads.
He thrust his clipboard under Nelson's nose, yelling, "You sign! You sign!"
Mr Mandela was getting a bit hacked off by now, so the usually calm old man pushed the little Chinese man back, shouting: "Look, go away! You've got the wrong man! I don't want them!"
Then he slammed the door in the Chniaman's face again.
The following day, Nelson was resting, taking an afternoon nap, when he heard a knock on the door again.
So, Nelson Mandela wearlily got up out of his bed, went into the hallway and on opening the front door, there was the same little Chinese man thrusting a clipboard under his nose, shouting, "You sign! You sign!"
This time, behind him were not one but two very large trucks full of car parts.
This time Nelson lost his temper completely. He picked up the little man by his shirt front and yelled at him: "Look, I don't want these! Do you understand? You must have the wrong name! Who do you want to give these to?"
The little Chinese man looked at him very puzzled, consulted his clipboard, and said:
(It's a beauty)
|
|
|
|
v
(wait for it)
|
|
|
|
v
(Get your Chinese accent ready!)
|
|
|
|
v
(Keep scrolling)
|
|
|
|
v
(Bit more)
|
|
|
|
v
(Keep Going)
|
|
|
|
v
(Nearly there)
|
|
|
|
v
(Just a bit further)
|
|
|
|
v
"You not Nissan Main Dealer?"
---
Image used under a Collective Commons License from: https://en.wikipedia.org/wiki/File:Nelson_Mandela-2008_(edit).jpg