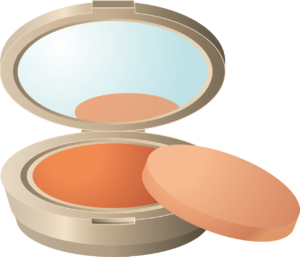 Two blonde women are walking down the street, when one of them sees a makeup compact lying on the sidewalk.
She bends over and picks it up, opens it, looks in the mirror and says to her friend, "Hmm, this person looks familiar".
The second blonde says, "Here, let me see it".
So, the first blonde hands the makeup compact to her friend so she can take a look.
The second blonde looks in the mirror, gives her friend a surprised look and says, "You idiot, it's me!"
---
Image used under a Collective Commons License from https://pixabay.com/vectors/beauty-blush-skincare-cosmetic-160456/