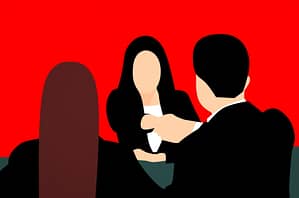 I can just imagine a job interview going like this, can you?
Employer to applicant: "In this job we need someone who is responsible."
Applicant: "I'm the one you want then. On my last job, every time anything went wrong, they said I was responsible."
Actually, I think I have worked with a few people like that in the past.
---
Image used under a Collective Commons License from: https://www.publicdomainpictures.net/en/view-image.php?image=261412&picture=hiring-recruitmentjob-interview