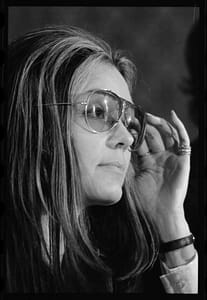 Many years ago, a Jewish lady was stranded late one night on Cape Cod in Massachusetts.
There was no way that she was going to be able to make it home that night. It was too late to call a cab, but fortunately there was a fashionable resort just across the road. Unfortunately however, it just happened to be a resort that did not admit Jews.
The Jewish lady walked into the resort, entered the hotel reception, went up to the reception desk and asked if they had any rooms for the night.
The desk clerk looked at her, then looked down at his book and said rather rudely, "Sorry, no room. The hotel is full".
The Jewish lady said to him, "But your sign says that you have vacancies".
The desk clerk stammered and then said curtly, "You know that we do not admit Jews. Now if you will try the other side of town…"
The Jewish lady, not one to back down and give up, stiffened noticeably and said to the desk clerk, "I will have you know that I converted to your religion".
The desk clerk said to her in a questioning tone, "Oh, really? Well in that case, let me give you a little test. How was Jesus born?"
The Jewish lady replied, "He was born to a virgin named Mary, in a little town called Bethlehem".
"Very good", replied the hotel clerk. "Please tell me more".
The Jewish lady replied, "He was born in a manger".
"That's right", said the hotel clerk. "And why was he born in a manger?"
The Jewish lady said loudly, "Because a jerk like you in the hotel wouldn't give a Jewish lady a room for the night!"
---
Image used under a Collective Commons License from https://www.flickr.com/photos/pingnews/507786752