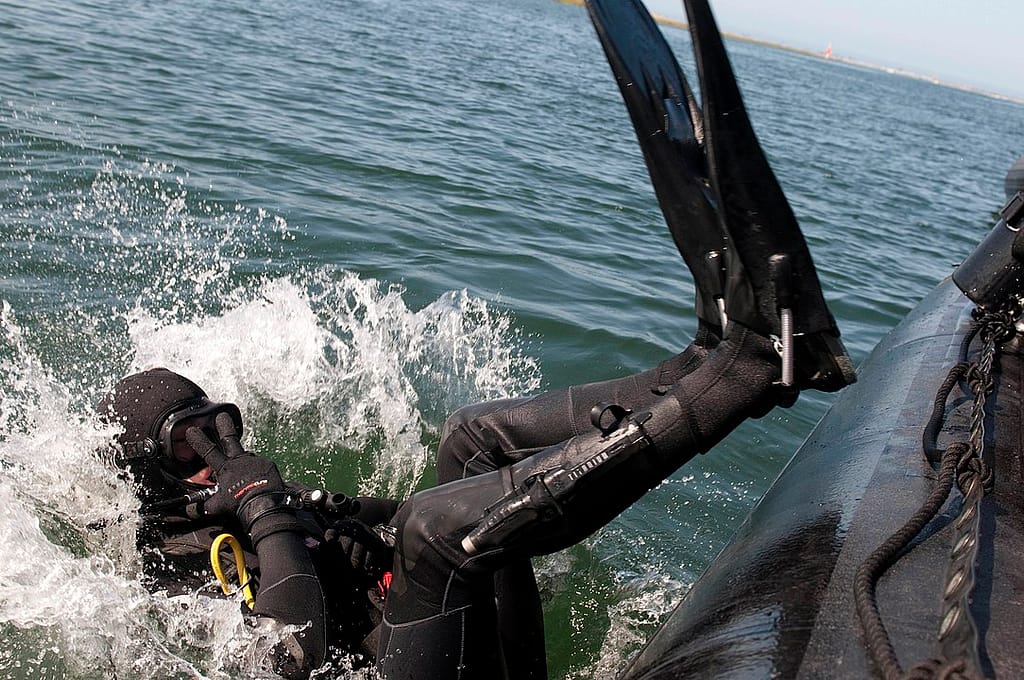 Paddy and Seamus were watching an old documentary about Jacques Cousteau, the famous scuba diver and conservationist.
Seamus turned to Paddy and said, "You know Paddy, I always wondered why do scuba divers always fall backwards off their boats?"
Paddy replied, "You are a dumb fool at times Seamus. If they fell forward they'd still be in the frickin' boat".
---
Image used under a Collective Commons License from https://en.wikipedia.org/wiki/Scuba_skills