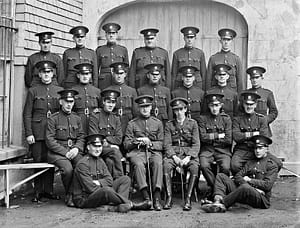 Murphy decided to join the Army as he had watched a recruitment video that made him want to be in the Irish Military Police.
During a practical training exercise at the military police base, the instructor was giving the class instruction in unarmed self-defense.
After he presented a number of different situations in which they might find themselves in, he asked Murphy, "What steps would you take if someone were coming at you with a big, sharp knife?"
Murphy replied. "BIG ONES".
---
Image used under a Collective Commons License from https://www.flickr.com/photos/nlireland/27091452219