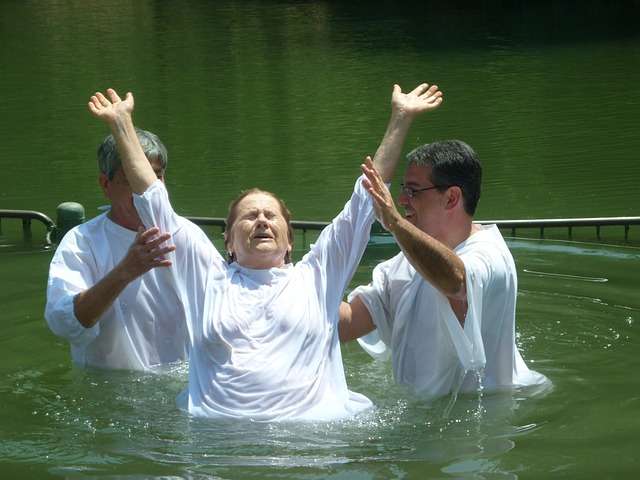 Ah an Irish Baptism, got to love this take on it.
Before performing a baptism in Ireland, the local priest, Father Reilly approached Seamus and said to him solemnly, "Baptism is a serious step. Are ye prepared for it?"
"I think I am father"" Seamus replied. "My wife has made a big buffet spread and Mrs O'Sullivan has baked biscuits and cakes for all of our guests".
"That's not what I meant", Father Reilly responded. "I mean, are you prepared spiritually?"
"To be sure I am"" Seamus replied. "I've got in a keg of beer and a case of whisky".
---
Image used under a Collective Commons License from: https://pixabay.com/en/baptism-christianity-jordan-river-1959655/