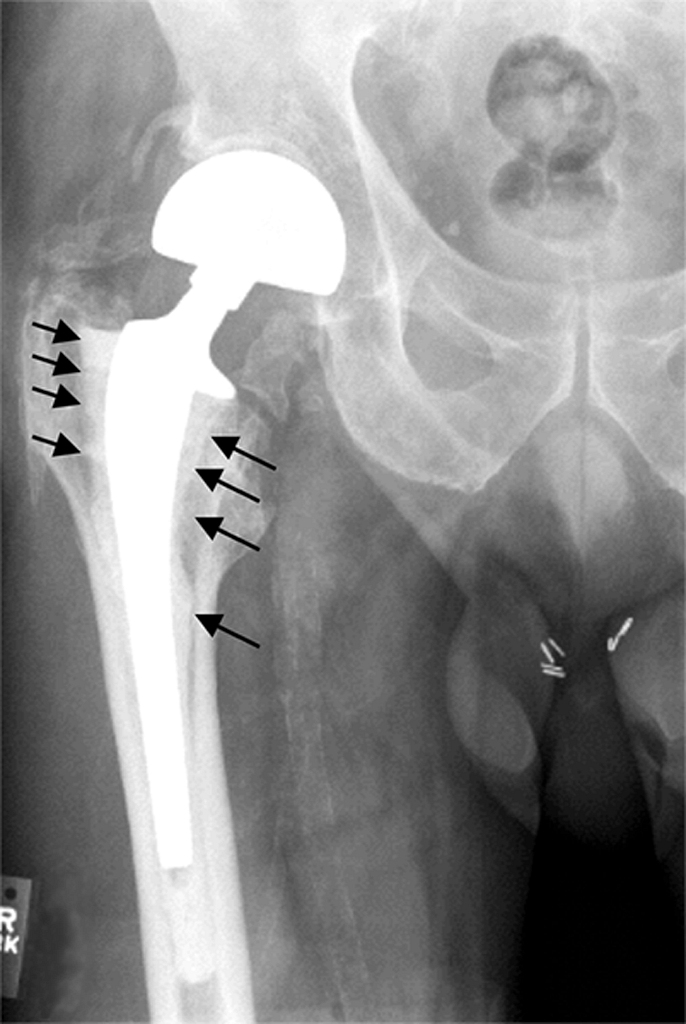 Two patients limped into two different medical clinics, both suffering with the same complaint. Both had trouble walking and appeared to require a hip replacement.
The FIRST patient was examined within the hour, was x-rayed the same day and was given a time booked for his surgery the following week.
The SECOND patient saw his family doctor after waiting 3 weeks for an appointment. He then waited 8 weeks to see a specialist. Then, he got an x-ray, which wasn't reviewed for another week. Finally, he had his surgery scheduled for 6 months from then.
Why the different treatment for the two patients?
The FIRST was a Golden Retriever.
The SECOND was a Senior Citizen.
Next time take me to a vet if I need to see a surgeon.
Boy, if this doesn't hit the nail on the head, I don't know what does!
---
Image used under a Collective Commons License from https://commons.wikimedia.org/wiki/File:Hip_joint_aseptic_loosening_ar1938-1.png