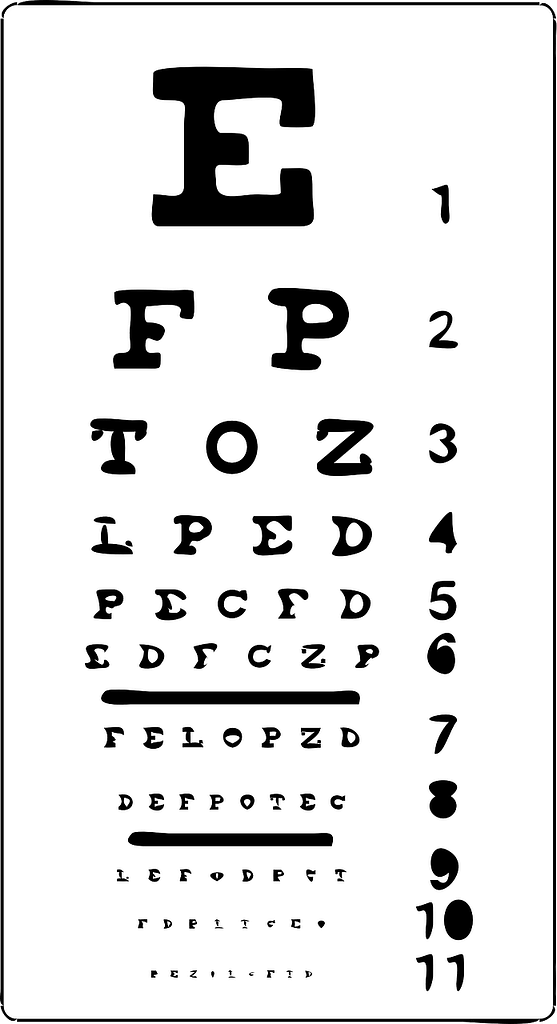 A Polish immigrant to the United States went to the Department Of Motor Vehicles to apply for a driver's license.
Having completed the application form, the clerk sent him in to the optician to take an eyesight test.
The optician showed him a card that contained with the letters:
'C Z W I X N O S T A C Z.'
"Can you read this?" the optician asked him.
"Read it?" the Polish guy replied, "I went to school with the guy".
---
Image used under a Collective Commons License from: https://pixabay.com/vectors/eye-chart-eyes-vision-sight-exam-24489/