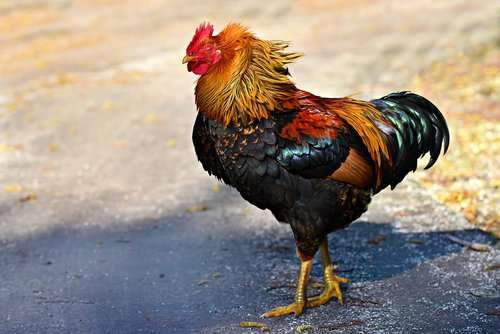 A rooster was strutting around the farmyard one Easter morning as roosters do.
He walked into the hen house and came across a nest of eggs that were dyed every color of the rainbow.
The rooster took one look at the colorful display, thought for a minute, then ran outside and beat the heck out of the resident peacock.
---
Image used under a Collective Commons License from https://www.needpix.com/photo/1828937/rooster-chicken-bird-animal-domestic-cockscomb-wattle-cock-feather