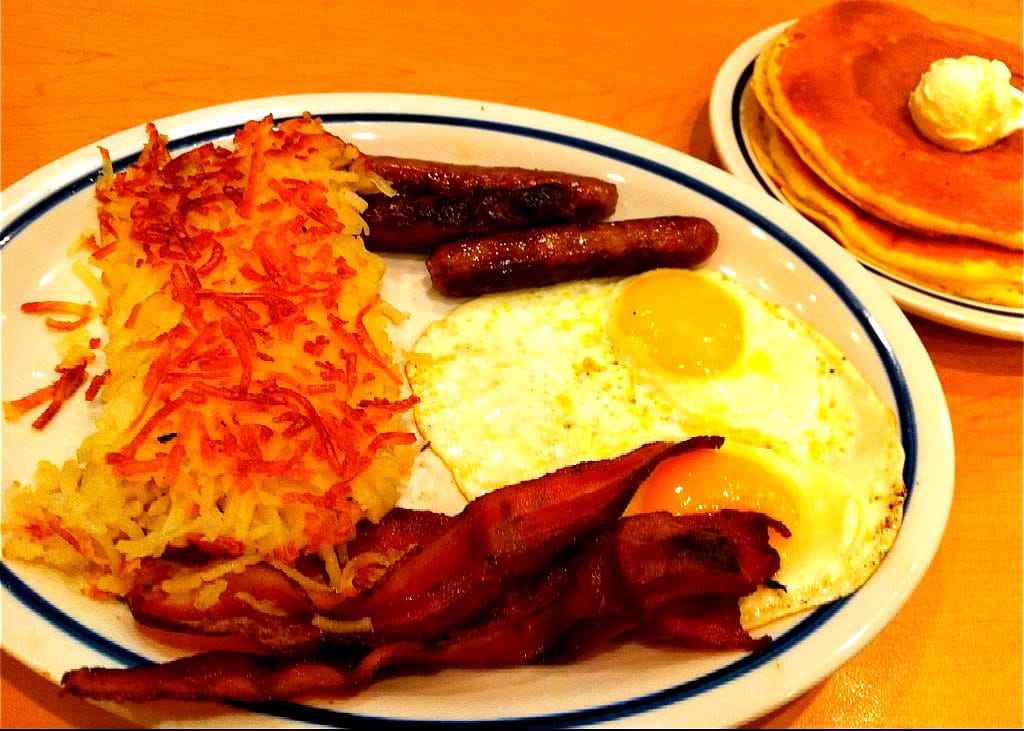 We went to breakfast at a restaurant where the breakfast special was posted up on the chalkboard, consisting of two eggs, bacon, hash browns and sausage for $2.99.
"That sounds good", my wife said, "but I don't want the eggs".
"I'm sorry Madam", the waitress said, "I'll have to charge you three dollars and forty nine cents if you don't have the eggs, because you're ordering la carte".
"You mean I'd have to pay for not taking the eggs?" my wife asked incredulously. "I'll take the special then".
"How would you like your eggs?" the waitress asked her.
"Raw and in the shell", my wife replied.
She took the two eggs home and had them for lunch. Now that's what I call thinking outside of the box.
---
Image used under a Collective Commons License from https://www.flickr.com/photos/anokarina/5426362381