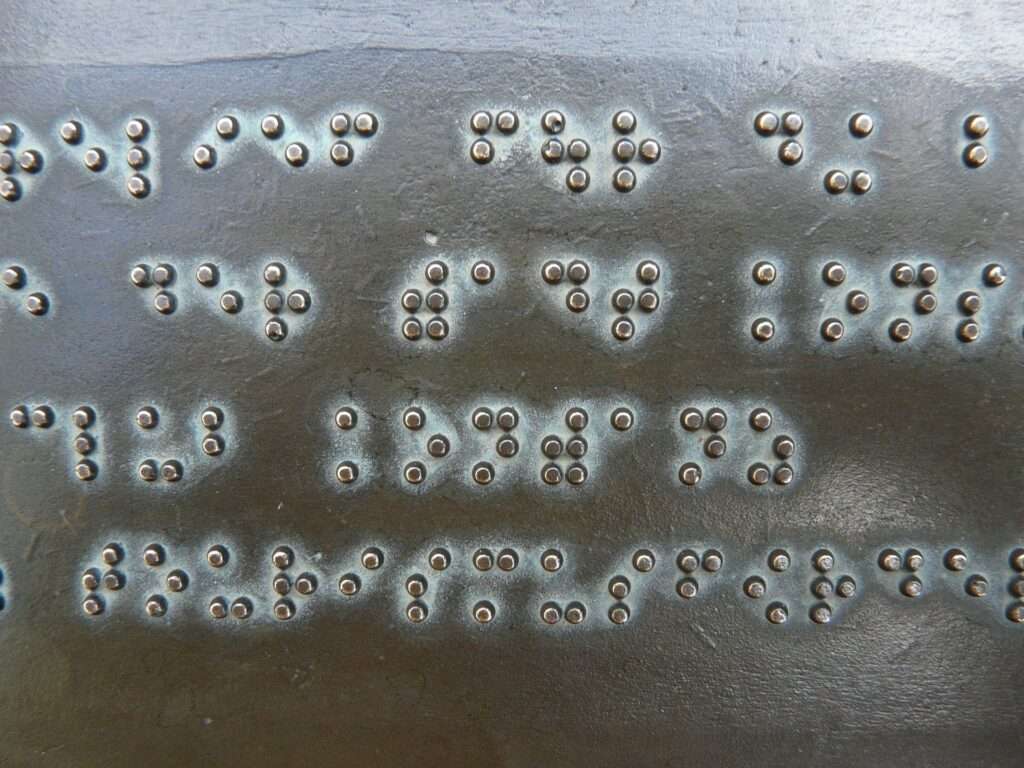 One Sunday morning, Ellen took a friend of hers, who was blind to church with her.
While they were waiting for the Sunday service to begin, there were several children in the congregation who were fascinated with her friend's Braille Bible.
One of the adults came over to see what the children were so excited about.
Ellen's friend said to the woman, "I was just showing the children how bumpy the road to salvation is".
---
Image used under a Collective Commons License from https://pixabay.com/photos/braille-font-keys-metal-plate-52554/