Beware Of Aliens Abducting Your Children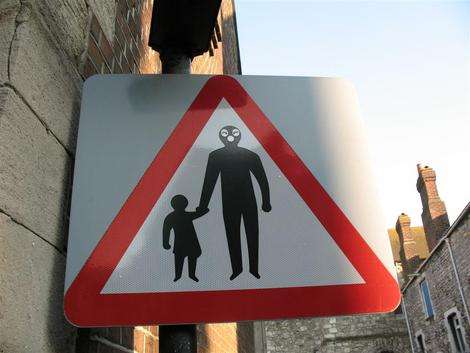 We are your friends.
We mean you no harm.
Give us your young and we go away in peace.
---
This is a "Children Crossing" street sign in the Old City of Southampton that has been tampered with by putting stickers on the adult figure to make it look like an alien.
If I am mistaken, then maybe it's a warning sign that we are all in danger of Aliens in inflatable wetsuits kidnapping our children.
They walk among us – maybe…
If you enjoyed this or any of our other posts, please share with your friends.
---
(Image property of Tony Payne and may not be used without permission, but please feel free to share this joke with your friends.)