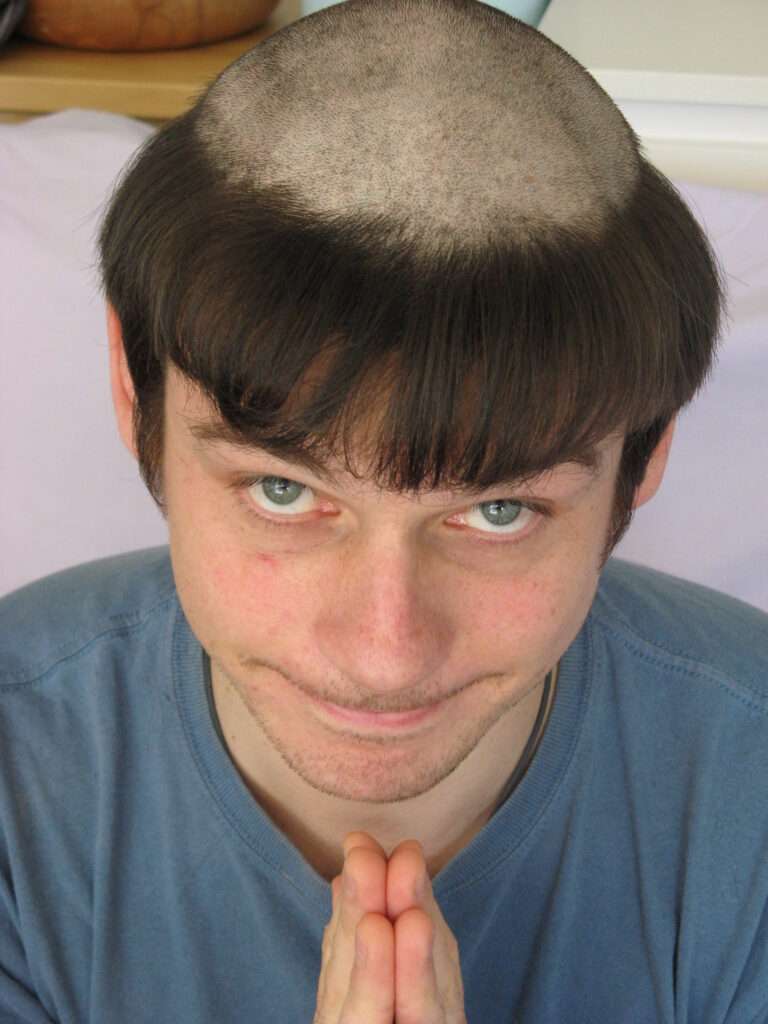 Now in his mid thirties, Roger had become increasingly frustrated about his hair receding and most of all the fact that he was developing a bald patch.
So when he went to the barber for his regular haircut, he asked the barber if he knew of any way to treat a bald patch.
The barber thought about it for a minute, then leaned over and confided to Roger that the best cure that he had come across was, er, female juices.
Looking at the barber's head, Roger replied, "But you are balder than I am!"
"Very true", the barber said, "but you have to admit I have one hell of a moustache!"
---
Image used under a Collective Commons License from https://www.flickr.com/photos/jennifrog/2864422381