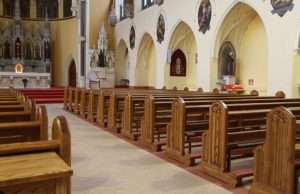 After church one Sunday morning, a family were walking home when the mother commented to her husband, "The choir was awful this morning".
The father commented back to her, "Yes it was, and the sermon was too long as well".
Their seven year old daughter added, "Well, you have to admit it was a pretty good show for a dollar".
---
Image used under a Collective Commons License from: https://commons.wikimedia.org/wiki/File:ICS_traditional_church_pews.jpg