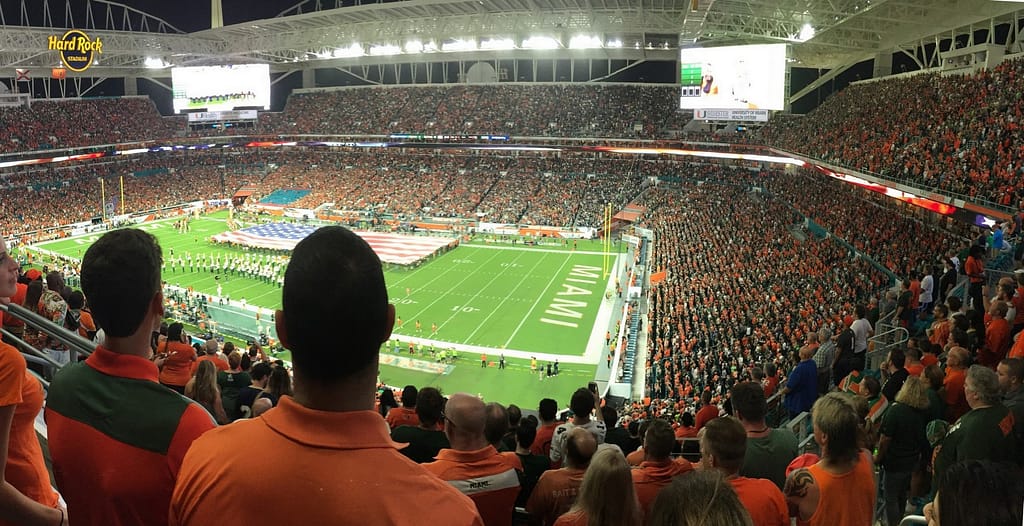 A young man was really excited because he had just won a ticket to the Super Bowl in a competition.
His excitement decreased however, as he looked to see where he would be sitting and realized that his seat was right in the back of the stadium.
So, before the game started, the young man searched the rows in front of him to see if he could see an empty seat that was closer to the field.
To his surprise, he found an empty seat that was right at the front, next to the field.
He gut up, walked down the aisle and approached the elderly man who was sitting next to the empty seat and asked him if the seat was taken.
The man replied that nobody was going to be sitting there.
Amazed the young man asked, "How could someone pass up a fantastic seat like this?"
The older gentleman responded, "Well, that's my wife's seat. We have been to every Super Bowl together since the day we were married, but now, sadly, she has passed away".
"Oh, how sad", the young man said. "I'm sorry to hear that, but couldn't you find a friend or relative to come with you?"
"No", the elderly man said, "They're all at the funeral".
---
Image used under a Collective Commons License from https://commons.wikimedia.org/wiki/File:Hard_Rock_Stadium.png